FWN Board of Directors & Executive Advisory Council
FWN FOUNDER & CEO
Chair and President, San Francisco Commission on Community Investment & Infrastructure
San Francisco, California
Marily Mondejar is a senior business leader with wide-ranging global experience as an entrepreneur, strategist and advisor to Fortune 500 organizations. She advises executives on leadership and career derailment issues, and consults on corporate image strategies, merger implications, scenario planning, and how to maximize performance, through work with executive teams, alliance-building, and inter-cultural communications. Clients included Cemex, Siebel (Oracle), and Webex (Cisco).
Marily has dedicated the last decade to transforming how global Filipina women view themselves and how others perceive them—the transformed image is of women initiating influential activities. Her initiatives to bring about this transformation have included producing alternative and more positive search results on the Internet for the term "Filipina," leading the publication of the Filipina Leadership Series, embracing Eve Ensler's The Vagina Monologues and campaign to end violence against women, and facilitating the creation of FemtorMatch, a pipeline of next generation leaders with the skills to compete in all economic sectors.
As the sixth of 13 children, Marily learned early how to get her voice heard by her family and carried this over throughout her career in roles as a business leader, as a board member for organizations working on the status of women, and as commissioner on various commissions and task forces appointed by San Francisco Mayors Gavin Newsom and Edwin Lee.
Marily also draws from her experience as a survivor of an abusive relationship, a single mother, and a U.S. immigrant who started from scratch to promote networks for advancing the status of Filipina women globally. She has helped shift the language of mentorship to "femtorship," and the mindset of Filipina women from being a silent force in society to a catalyst in changing the face of power in America and worldwide. Her impact can be measured by the countless number of women she has brought along with her, helping secure contracts not typically open to women of color, helping FWN members elected and appointed to boards and commissions with the mandate that each will pay forward and will in turn bring along fellow members to positions of leadership and influence.
In 2011, she served on the San Francisco Redistricting Task Force convened every 10 years after the Census results, that redrew the boundaries of San Francisco's 11 districts, laying the groundwork for the city's political future for the next decade.
Marily is the founder of the Filipina Women's Network, the nonprofit association for women of Philippine ancestry based in the U.S., an organization she grew from 50 members in 2002 to over 10,200 list members today. The Filipina Women's Network received the Organization of the Year award during International Women's Day 2010.
Marily serves (and has served) on nonprofit boards and commissions including Kearny Street Housing Corporation / I-Hotel Citizens Advisory Committee, Leadership California, Friends of the Commission on the Status of Women, Sweatfree Procurement Advisory Group, the Justice and Courage Oversight Panel, Image Industry Council International, the American Society for Training and Development, to name a few.
Marily was elected three times (2017-2019) to become Chair of the Commission on Community Investment and Infrastructure (CCII). Appointed by San Francisco Mayor Edwin Lee in 2012, CCII is the successor agency for the San Francisco Redevelopment Commission, which exercises land use, development and design approval authority for development projects in Mission Bay, Hunters Point Shipyard/Candlestick Point and Transbay Terminal including managing the real estate assets in Yerba Buena Center and the Fillmore Center. These projects represent $20 billion in assets and create jobs, affordable housing, commercial space, parks, art installations and open space areas.
Marily received the first SHEro Equalizer Award in 2015 presented by Hon. Fiona Ma, board chair of the California Board of Equalization. She has received many awards in recognition of her work: the Award for Excellence in Civil Rights by the State of California Asian Pacific Islander Joint Legislative Caucus (2010); Local (S)Hero Award by KQED to celebrate Women's History Month (2012); the California Woman of the Year Award (2013); the Kapit-Bisig Women's Human Rights Award by Westbay (2013); Community Service Award by Asian Pacific Labor Alliance (APALA) (2013); the Circle for Courage Award (2014) presented by the Women's Intercultural Network (WIN) to an individual who have demonstrated extraordinary courage in their life and work, willing to go where no one else goes physically, emotionally, professionally, and spiritually.
Georgitta "Beng" Pimentel Puyat
FWN PRESIDENT
Chairman, Philippine Orchard Corporation
Makati, Philippines
Georgitta Pimentel Puyat, better known as 'Beng', was born and raised in Cotabato, Mindanao, before it was divided into several smaller provinces. Even as a young girl, her active civic-minded parents, Dr. Ramon and Florecita Pimentel, trained and instilled in her a life of volunteerism. Her mother-in-law, Eugenia Puyat, further involved her with an early exposure to service, arts and culture.
She studied and graduated from the University of Philippines Diliman with the degree of AB Political Science and took her Masters in Sociology (without Thesis). She is married to Alfonso 'Jing' Guidote Puyat and has 4 sons (Ramoncito, Carlos Paul, Noel George, and Juancho Albert) and a daughter (Beatrice), three daughters-in-law (Analee, Ella, and Maria Cristina) and 3 wonderful grandchildren (Andee, Louise, and Cristiano).
She is the Chairman of the family-owned company, Philippine Orchard Corporation, established in 1972. The company's mission is to help marginalized farmers to improve their economic status through better crop yield full of quality, quantity, environmental sustainability and cost efficiency, with the use of the company's innovative protocols, developments, and products.
A member of the Zonta Club of Makati and Environs for 32 years, she has initiated and nurtured projects that have lasted decades and affected generations of women and families, including the East Rembo Livelihood and Skills Training Center (began 1990) and the club's award-winning Psychological Center for Sexually Abused Children (ages 3-17) in Marillac Hills (began in 1997). Her biggest legacy to the club is securing the 1000 sq. meter land in Fort Bonifacio with a lease of 1 peso a year for 25 years, renewable for another 25 years, fundraising and spearheading the construction of the Zonta Club of Makati and Environs Women's Empowerment Center, now the hub of her club's service and advocacy projects.
In her journey in Zonta, she has been elected President of her club, Area Treasurer, Lt. Governor and became District Governor in Biennium 2010-2012. She has been appointed Chairman of several District 17 (a region comprising of 6 countries: Philippines, Thailand, Hong Kong, Malaysia, Singapore and Macao) committees including the UN Committee, Service, Membership, D17 Foundation Ambassador, District Advocacy Committee, and currently the District Centurion. She has served in three Zonta International committees (Elected: 2008-2010 Membership & Classification Committee; Appointed: 2004-2006 STWS: Local Service and 2000-2004 STWS: Z/ Golden Z Club).
Aside from Zonta, she has been involved in many socio-civic organizations. As a sophomore in college, she was a volunteer for the Zonta Club of Manila I, the Mother of all Zonta clubs in Asia. She is a Trustee of the Philippine Philharmonic Orchestra Society Inc. (PPOSI), Chairman of the PPOSI Ladies Committee and Coordinator of the PPOSI Orchestra Endowment Fund. She served as Founder and Chairman of the Sigma Delta Phi Outreach Trust Fund and President of the Sigma Delta Phi Alumnae Association. For four biennia, she was President and Chairman of the UNIFEM Philippine National Committee (now UN WOMEN).
FWN SECRETARY OF THE BOARD
President, Surrey Hearing Care
British Columbia, Canada
When Maria Nieves Santos-Greaves migrated to Canada she thought of starting her own clinic, not only for financial security, but also in her personal desire to provide compassionate and complete quality care to those longing to hear better. After all, she herself became hearing-impaired due to medication errors by a health care practitioner.
With perseverance and a strong determination to succeed, Maria Santos-Greaves built and nurtured Surrey Hearing Care Inc. - now with a third clinic, and plans for more. Possibly the only immigrant woman in Canada who owns a hearing clinic company, Maria said, "I am very passionate about my calling in hearing". More people, young and old of various races can now hear and listen better through the quality of service Maria and her staff provides. The slogan of her company "Helping You Hear the World" says it all.
Through the years Maria has made sure that the company mobile hearing clinic van goes and provides free hearing tests to mainstream, visible minorities and First Nations wherever the need arises. Surrey Hearing Care has supported a multitude of immigrant groups' outreach: Filipinos, South Asians, and those of a collective multicultural participation across the Lower Mainland in British Columbia, not just Surrey alone. In addition, Maria actively joins almost every year the Canadian Medical Mission Society - contributing her time, expertise, and resources in helping those with no access to health care in the Philippines.
For her tireless efforts to help and give back to the community, she was voted across the Canada one of the Top 25 Immigrants in 2015. Maria Santos-Greaves was also a 2015 finalist in the Surrey Women in Business Award Entrepreneur category in British Columbia, a 2014 Maharlika Awardee for Community Service in Canada, and a Rotary Foundation Paul Harris Fellow Awardee.
"I grew up a Filipina in the Philippines. By this I mean my heart and soul will never forget my roots, my beloved home country that molded me to become the woman I am today, an entrepreneur in my adopted and appreciated new homeland of Canada. Philippine society I think is one of the most gender-progressive in the world. In our courteous way, we have worked side by side with our male counterparts who have respected our capabilities and contributions in life and to our nation. Our influence as Filipinas is ongoing, marked with progress, and responsibility wherever we set foot."
FWN VICE PRESIDENT, MEMBER ENGAGEMENT
(Ret) Charles Schwab
Union City, California
Amar Bornkamp is a retired former leader and people manager. Amar worked at Charles Schwab for a total of 22 years, and in her tenure led teams in Corporate Actions, Cash Control, and Access & Entitlements. She majored in Business Administration and had over 30 years of experience in the financial industry.
She is passionate about developing others to their full potential and helping them advance in their careers. During her time at Schwab she co-chaired the Asian Pacific Islander Network at Schwab (APINS), where she coordinated and put together career development events that focused on how to overcome issues and challenges Asian-Americans and Pacific Islanders face in the work force. In putting together these events she worked with other companies and Asian non-profit organizations like Ascend and FWN.
She also serves on the School Board of St. Bede Catholic School in Hayward and is the chairperson of their Enrollment Committee. As a member of the St. Bede parish she has been teaching catechism for almost 17 years. She teaches 3rd and 4th grade parishioners who are preparing to do their First Reconciliation and receive their First Communion. As a catechist, she's not only giving back to the church and community, but also living out her childhood dream of being a teacher. Since her retirement, Amar has been doing volunteer work for several non-profit organizations that work to help and benefit children.
Amar has two sons, and when she's not spending time with her husband and two boys, she enjoys spending time with her extended family, reading, watching movies, and planning events and parties. She's also a big sports fan and a big fan of the SF Giants, SF 49ers, and Golden State Warriors.
FWN VICE PRESIDENT, MEMBER RECRUITMENT
European Network of Filipinos in Diaspora (ENFiD)
Oslo, Norway
Leonor is a community leader, a Philippine Presidential nominee in 1996. She has served as Chairwoman of the Filipino Community in Norway, and later as Coordinator of FILCOM NORWAY COUNCIL, and the Founder/Leader of the Philippine Women's Organization in Norway (PWO). Leonor initiated a letter-writing campaign to protest against a travel agency promoting Filipino women as a commodity. «Meeting place Cebu, A Filipina wife can be bought for 10K kroner» says the flyer. The campaign included a rally at the airport to stop the tour. This campaign resulted in the closure of the travel agency by the Court.
Another successful lobbying with a political party resulted in the granting of a quota for the recruitment of 760 nurses from the Philippines. As the Chairwoman of PWO, Leonor initiated two very important policies made out of this Annual Report: first, her recommendation to grant financial support to working mothers who wish to stay at home and take care of their children until aged three, was put into effect. Second, a recommendation to financially support businesses or industries to take qualified unemployed immigrants to work in their companies rather than just giving them an allowance doing nothing was also adopted.
Leonor produced a position paper which was used by HE Ambassador Elisabeth Buensuceso (former Philippine ambassador to Norway) in lifting the ban of Filipino au pairs in Norway and later adopted for the whole of Europe. The study/research was undertaken by Research Institute FAFO, commissioned by the Norwegian Directorate of Immigration.
Another position paper initiated by Leonor was the recruitment of nurses from the Philippines which became the basis for entering a bi-lateral agreement between the Philippines and the Norwegian authorities in the health sector.
The 8th among 10 siblings, from Umingan, Pangasinan, Leonor learned to be independent, having taken responsibility for her education and career at a young age. A self-supporting student at the University of the East, she worked as clerk during summer vacationsat the Armed Forces of Philippines Chief of Staff at Camp Aguinaldo and earned a Bachelor's Degree in Business Administration.
In 1981, Leonor was granted overseas assignment at the Head Office of Norconsult in Oslo, Norway. After two years of learning the company's operations, permanent employment was offered, worked as the Company's Treasurer, a job she kept while raising her son and helping her husband who worked at IBM UK.
Maria Roseni "Nini" M. Alvero
CO-CHAIR, FWN POLICY COMMITTEE
Senior Trade Commissioner, Philippines Trade and Investment Center
Toronto, Canada
Maria Roseni "Nini" M. Alvero is the current Commercial Counselor of the Philippine Embassy's Commercial Section (Philippine Trade and Investment Center). She has more than thirty years of government service experience, serving in various capacities at the Department of Trade and Industry in the fields of economic research; industry and trade policy; export marketing and investment promotion; and the bilateral and multilateral government-to-government relations.
She is a seasoned diplomat with former foreign stints in France, Canada, China and the US (Los Angeles, San Francisco, and the current 2nd term in Washington, DC).
As a Foreign Trade and Investment Officer, she has established a track record in establishing fruitful connections among business individuals and companies between her foreign post of assignment and the home country.
She is recognized for her ability at fully developing the potentials of Philippine export products in a given country market, through the conceptualization, planning, organizing and successful implementation of participation in numerous trade promotion activities; as well as bringing in foreign direct investors from her host country by actively engaging in a focused investment program.
She is also known to demonstrate excellent diplomatic skills as top negotiator resulting in the smooth resolution of bilateral and multilateral trade issues affecting the market access of Philippine products into her country of assignment.
CHAIR, GLOBAL FWN100™ AWARDS
President, Board of Trustees, Berryessa Union School District
San Jose, California
Thelma Boac was born in the province of Bohol, Philippines and came to America at the age of ten. She became an English, Spanish, and Music teacher and taught for many years before becoming an administrator and high school principal, the only Filipina principal in twenty years in the East Side Union High School District in San Jose, CA.
Thelma retired after 37 years in education but continues to work as adjunct professor for San Jose State University and National Hispanic University, training and supervising graduate students entering the teaching profession.
She is also a professional leadership coach for new principals and administrators in the Santa Clara County school system working with the Office of Education.
She has a Masters Degree in Education and Supervision and attended San Francisco State University, San Jose State University, and University of Granada, Spain.
Thelma currently serves as a member of the Board of Trustees for the Berryessa Union School District in San Jose, CA. As a board member, she has committed herself to improving performance at all levels and to making sure that all students have equal access to excellent education, especially those students that are most at risk.
Thelma continues to encourage, inspire and empower youth to reach their highest potential and help make our world a better place in which to live.
Dr. Caroline Marian Enriquez
President and CEO of Our Lady Fatima University
Valenzuela City, Philippines
Dr. Caroline Marian Enriquez Enriquez is President and CEO of Our Lady Fatima University. She graduated with a degree in Doctor of Medicine and began working at Our Lady of Fatima University (OLFU) as Assistant Administrator. She rose from the ranks and became VP for College Affairs, then Executive Vice President and is currently the President of the university. She helped steer the university in achieving Autonomous recognition from the Commission on Higher Education, only one of 59 colleges and universities with this accolade from a total count of about 1,700 universities and colleges in the entire Philippines. The university is also ISO: 9001:2008 accredited and has a recognition from Commission on Higher Education as a Center of a Excellence in its BS Hotel Restaurant and Management Program and a Center of Development in its BS Pharmacy Program. It has 5 campuses located in Valenzuela City, Quezon City, Antipolo City, San Fernando City and Cabanatuan City, which are all in the outskirts of Manila or in the nearby provinces. It has a student population base of about 45,000 students in the different programs of OLFU.
Dr. Enriquez is also a member of the Board of Trustees of Fatima University Medical Center, a tertiary hospital, a member of the Board of Trustees of family-owned company with a diversified portfolio that includes real estate, food industry, hospitality services, agriculture and fast moving consumer goods like Del Monte. She is likewise a member of the Board of Directors of Philippine Red Cross Valenzuela Chapter and is actively involved in community health planning and programs.
Dr. Enriquez is also a member of the Board of Directors of Philippine Association of Colleges and University (PACU) and holds the position of Second Vice President. She was actively involved in the creation of academic management seminars for the members schools of PACU and other educational institutions. Dr. Enriquez was also part of the monitoring team of the Commission on Higher Education that assessed the compliance of the local government operated colleges and universities with regards satisfying CHEd requirements and standards.
Executive Advisory Council
MEMBER, FWN EXECUTIVE ADVISORY COUNCIL
CEO, AuraStrat PA, LLC
Potomac, Maryland
Bambi Lorica, MD, is a holistic pediatrician. Sub-specializing in energy medicine, she is a member of the International Society for the Study of Subtle Energies and Energy Medicine and the American Academy of Anti-Aging Medicine.
A founding partner of AuraStrat PA LLC, Bambi is responsible for developing a professional network of business referrals for European and North American companies expanding globally to the Philippines. As EVP for Corporate Social Responsibility of American Esports, she works closely with the executive team to achieve AE's goals, institutionalize healthy practices, and establish a culture of social responsibility across the entire organization. She also initiates development strategies and overseas the American Esports Cares foundation for which she is President.
As a member of the Executive Advisory Council of the Filipina Women's Network, she is committed to uplifting the Filipina image globally and helping end domestic violence everywhere. Recognized for medical diplomacy, she is a key player in numerous humanitarian endeavors. A classically trained lyric soprano, she has performed in prestigious venues globally and has co-produced a couple of critically acclaimed films. A mother of four, Bambi's other interests include organic farming, sustainability and renewable energy development.
Col. Shirley S. Raguindin
MEMBER, FWN EXECUTIVE ADVISORY COUNCIL
Chief Diversity Officer, Air National Guard (ANG)
Washington, DC
Colonel Shirley S. Raguindin serves as Chief of Diversity for the National Guard Bureau (NGB) and Chief Diversity Office for the Air National Guard (ANG). In her dual role, she's principal advisor to NGB Chief, General Frank J. Grass and ANG Director, Lt. General Stanley E. Clarke III. In this capacity she is responsible for the strategic direction, implementation and alignment of ANG's integrated global diversity and inclusion initiatives to achieve the highest state of military readiness to over 458,000 Solders, Airmen and civilians. She also interacts with several DoD and federal agencies on behalf of the Director, Air National Guard.
Col. Raguindin was commissioned in 1986 as a distinguished graduate of the Air Force ROTC program at the University of Hawaii.
Prior to her current assignment, she served as Senior Military Liaison, DoD Transformation Agency Enterprise Planning and Investment, Office of the Secretary of Defense, and developed division level strategic plans.
Throughout her career, she served in a myriad of readiness programs, leading change through policy, strategic planning and quality of life issues that impact mission readiness.
Under her leadership, NGB was recognized nationally as one of Top 25 Diversity Council Honors Award in 2012, Top 12 milBook Innovation Awards in DoD; and selected as one of 20 nationwide by the American Psychological Association (APA) to redefine leadership competencies at the 2013 Diversity Leadership Summit.
She advised as an international expert to Chapter 11, Diversity Ideologies in Organizations and is the recipient of many honors including the International Women's Outstanding Leadership Award (2013) and Diversity Officer Leadership Award presented by Diversity Best Practices Inc., Corporate America's preeminent organization of global diversity leaders and practitioners (2007).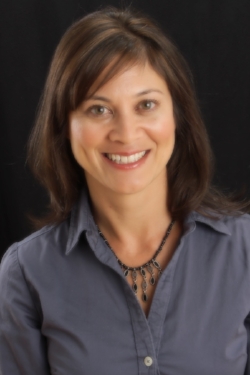 MEMBER, FWN EXECUTIVE ADVISORY COUNCIL
President, Ramar Foods International
Pittsburg, California
Susie Quesada is President of Ramar Foods International, the leading manufacturer of premium Filipino Frozen Foods in the US including such brands as Magnolia, Orientex and Kusina.
Growing up in the family business, she started working in the business at the age of 8 and continues the legacy that her grandmother and father started by making sure that only the best quality ingredients serve the US, Canada and the troops all over the world.
Susie's passions include family, education, wellness, soccer, eating and making sure Filipinas all over the world get the support they need to rise to the top of their industry.
Susie attended the University of California at Berkeley and St. Mary's College in Moraga.
As a member of the Filipina Women's Network since 2007 and board member since 2012 she is ecstatic to serve FWN as President.
She lives in Contra Costa County with her husband, Dr Chris Woolf who practices NUCCA Chiropractic and their two cats. You can find them riding bikes, cooking or watching Cal football on their spare time. Go Bears!